Survival appeal
Theatre Royal Winchester is under threat.
Together we must act to save it.
Theatre Royal Winchester, Hat Fair and Playmakers will disappear by September 2020 unless we act now.
We are Play to the Crowd, the arts and education charity that runs Theatre Royal Winchester, Hat Fair and Playmakers.
The effects of the coronavirus pandemic are financially devastating us. While social distancing is enforced, our vital work is impossible.
The theatre cannot open.
The festival cannot happen.
Workshops and activities cannot bring our community together.
Together we must ACT NOW
When Theatre Royal Winchester was forced to close on 16 March, we lost all of our ticket and bar income overnight (80% of our charity's turnover).
Prior to this our charity was thriving, with a strengthening financial position, excellent governance and leadership and an exciting new re-brand.
Since March, we've taken significant measures and made difficult decisions to safeguard the future of our charity. 
So far we have:
Minimised our cost base by furloughing 90% of our team from the latter part of March (and will continue to utilise the UK Government's Job Retention scheme until the support ends)
Accessed all financial support available to us from the UK Government, and applied to Arts Council England's Emergency Fund
Consulted with our stakeholders and audiences about how we can best serve our community now and in a post-Covid world
Entered a period of consultation with our staff to re-structure the organisation to make significant cost and overhead savings
Our generous audiences have also already raised a fantastic £25,000 donating their ticket monies and purchasing memberships since we closed. 
But all of this is still not enough.
We need £225,000 by September to survive this crisis.
We are looking at every avenue to secure these funds.
We hope our crowdfunder will help us to raise at least £60,000 towards our target, and help you, our audience, to continue to make an extremely impactful contribution to our survival.
Donate now and your support will:
Ensure we can continue to exist and deliver you joyous and life-affirming activities at Theatre Royal Winchester, Hat Fair and through Playmakers
Retain as many of our highly skilled and experienced staff as possible, who are committed to mentoring, supporting and serving our community into the future
Maintain our beautiful heritage theatre building, which stands at the cultural heart of Winchester as a vital community asset
Create and develop our new future, post Covid-19, so live performance and participation can thrive in our community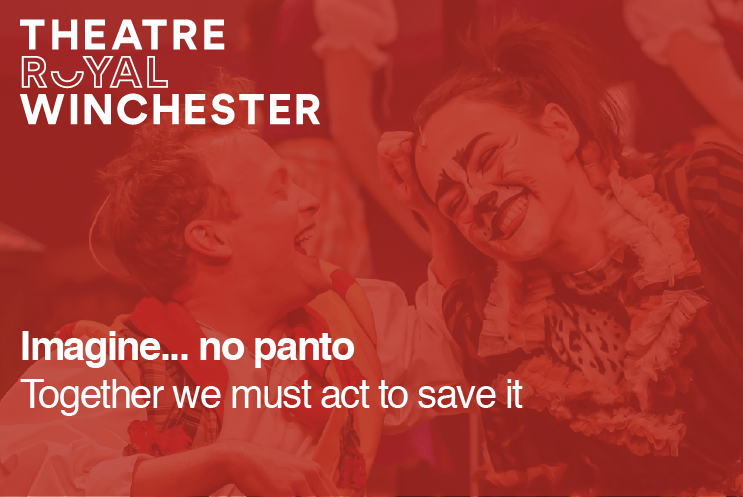 Why our vital work is important
Our arts and education charity exists to delight and unite through the power of live performance.
We are a unique and vital connecting force between artists and audiences.
We ensure that live performance thrives in our community with equal opportunities for everyone.
In 2019/20 we gave:
300+ FREE performances enjoyed by 90,000+ people at Hat Fair
70,000+ people comedy, theatre, dance, panto, music and opera performances at Theatre Royal Winchester
10,000+ local school pupils creative workshops, educational theatre visits and careers support
2,500+ community performers, emerging and established artists access to our unique theatre space and skilled mentoring
£1 million+ in additional positive economic impact for Winchester
Until we can join together again in a shared space - telling each other stories, laughing, crying, cheering and learning together - this vital work is not financially sustainable.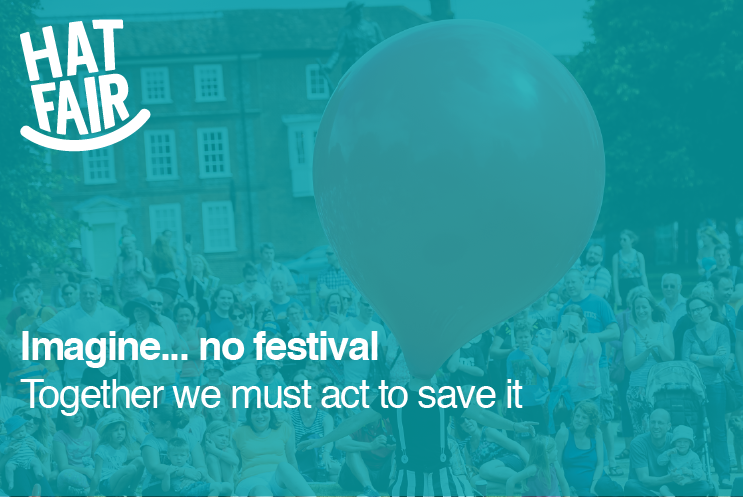 Live performance is under threat
Together we must act to save it.
Give to this appeal to support a robust future for Play to the Crowd.
Reassurances
We can guarantee that all your donations will go to ensuring we can meet our core objective which is to sustain our charity and its component parts: Theatre Royal Winchester, Hat Fair and Playmakers. If we were unable to achieve that your money would be returned.
We can guarantee that any advance ticket sales money is ring fenced and kept safe for you whatever the challenges faced by the charity. You can continue booking tickets safe in the knowledge that your money is safe with us and that a full refund would be offered if we were unable to present the event.
Update 12 Aug 2020
Together we've hit £150k! What an incredible milestone!
Our Survival Appeal has hit a key milestone this week, reaching an incredible £150,000!
Only £75,000 left to go!
Your amazing support of our crowdfunder, together with our offline donations, means we are now two thirds of the way to achieving our overall target of £225,000 - the amount we need to raise by September to survive beyond the Covid crisis.
"We've been overwhelmed with our community's generosity and support so far. To have raised two thirds of the total we need - through online and offline donations - in just over 5 weeks is truly extraordinary. We've still got a long way to go though and the small team currently working, together with our Board of Trustees, are working flat out to secure the last £75,000. We are absolutely determined to survive this. Live performance and creative participation are absolutely vital to so many people's well-being and positive mental health and beyond this crisis as a society we will need these activities more than ever." - Deryck Newland, CEO
Despite the welcomed recent news of the UK government providing a support package for our sector, we now know that the funds (£500m to be distributed by Arts Council England) will not be confirmed for organisations until October.
If we are successful in securing these funds, we will be able to manage ongoing risks and uncertainties around Covid 19, but only if we can secure our survival first by raising a further £75,000 now.
Theatre Royal Winchester, Hat Fair and Playmakers will disappear unless we raise £225,000 by September. 
Our crowdfunder has made such a significant contribution to our success so far, that the generosity of our community has encouraged us to yet again stretch our crowdfunder target to £120,000. Any amount our crowdfunder can contribute towards the £75,000 we still need to raise, will make a real and significant impact to our survival. Please continue to stand beside us in this time of crisis, share our news with family, friends and colleagues, (maybe even pay a visit to our Cafe Bar at Theatre Royal Winchester!) and help us reach our overall target of £225,000 by September.
Live performance is still under threat. Together we can act to save it.
Let's keep going!!
Thank you.
Update 6 Jul 2020
Government support package for the cultural sector
We are delighted to welcome the news of the UK government's £1.57 billion support package for our sector. Our heartfelt thanks go to everyone who has been working to highlight the important role the arts play in our society and the impact they have on communities, and to the DCMS and HM Treasury for listening and acting.
We eagerly await the news as to what this investment package will mean to Play to the Crowd and how quickly it can be distributed but we hope it will go some way towards securing our future. It is important to remember that this package, although large, has to cover an incredibly broad range of organisations including thousands of live music venues, heritage organisations, museums, galleries, historic palaces and independent cinema as well as theatres and festivals. I also hope that freelancers, independent producing companies and the whole creative sector supply chain will not be forgotten.
Therefore, despite this generous support package from the government, and with continued uncertainty around when we can open viably, we will sadly need to continue to consult on the possible need to reduce our staff cost base and continue to ask our community for urgent financial support via our Survival Appeal and this crowdfunding page - it will take many years for theatres and audiences to recover from this pandemic and this recognition from the government will hopefully help mitigate, to some extent, all the challenges we will inevitably continue to face in the years ahead.
We have been overwhelmed by our community's generosity, raising in excess of £50,000 over the weekend since we launched our Survival Appeal, and from the messages and offers of help and encouragement. We thank you - we are so sincerely grateful.
Please keep going as our target is £225,000 which is challenging and we will need you, as well as the government to help us achieve it.
Together we can!