Blue Apple Theatre
Blue Apple's Frankenstein
-
"I was benevolent and good; misery made me a fiend. Make me happy, and I shall again be virtuous."
Forget the conventional shock and horror associated with the Frankenstein story, Blue Apple presents a tender and bittersweet portrait of this classic outsider as told by other outsiders.
Reflective, lyrical and contemplative, this brand new adaptation looks again at the sadness and madness that lie behind the murder and mayhem. Faithful to and commenting on Mary Shelley's original words, this version takes us back to the fundamental principles of a Frankenstein tale that is resonant for our own times.
Blue Apple weaves a retelling of the classic tale we all think we know with contemporary reflections on the themes of alienation, otherness and prejudice – issues as pertinent today as they were in 1818 are explored by a cast with lived-experience.
"I am malicious because I am miserable. Am I not shunned and hated by all mankind? You, my creator, would tear me to pieces and triumph."
Co-produced in partnership with the Keats-Shelley Memorial Association for the KS200 programme
Watch online
We will be livestreaming a number of these performances. If you would like to watch the performance from the comfort of your own home please visit Blue Apple's Frankenstein (Online) for booking information and availability.
COVID-19 Secure Venue
For your safety, we've put numerous measures in place to make the venue COVID-19 Secure. For detailed information visit our coronavirus information page
Booking tickets
Tickets must be purchased in advance.
Refreshments available to pre-order during ticket purchase.
Ensure your account contact details are up to date (My Account). If required we may need to share your contact details with NHS Track and Trace.
Where possible please use e-tickets by selecting print at home delivery method.
Max. 6 tickets per booking. Attendees should sit in groups of six or less in accordance with the latest government guidelines.
Seats will be automatically allocated in order to maintain social distancing between groups.
We will send you an email before your visit to ensure you have all the information you need ahead of your visit.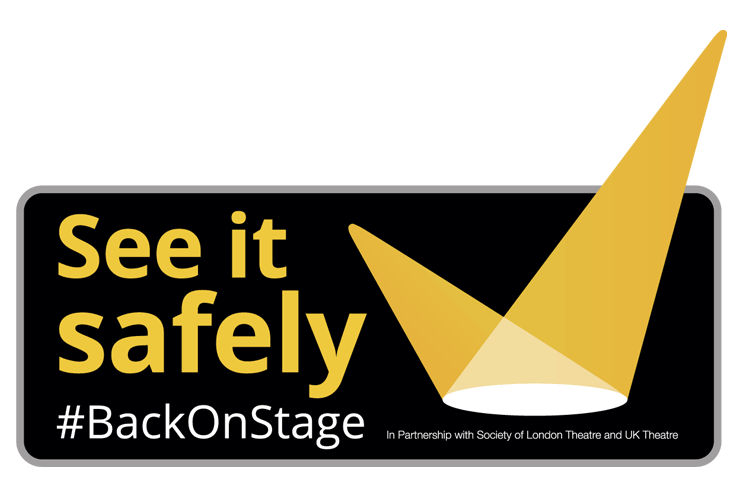 See It Safely
We have been See It Safely approved.
We have been granted the use of Society Of London Theatre & UK Theatre's See It Safely mark.
The mark certifies that we are complying with the latest Government and industry COVID-19 guidelines, to ensure the safety of our staff and audiences.