Q&A with Michael Cabot
Marc Camoletti's award-winning farce Boeing Boeing is with us in July 2022. We sat down with the show's director, London Classic Theatre founder and Artistic Director, Michael Cabot – who has directed all 44 of LCT's productions since it began in 2000. Theatre Royal Winchester has hosted a number of these including Harold Pinter's No Man's Land, Alan Ayckbourn's Absurd Person Singular and Charlotte Keatley's My Mother Said I Never Should.
Many people will know Boeing Boeing, but for those who don't, what can they expect to see in Winchester in July?
In a nutshell, comic mayhem! The play is one of the longest running and most successful farces ever written. It literally flies off the page. Larger than life characters and an increasingly ridiculous situation.
Why do you think the piece continues to resonate with audiences after 60 years?
I think the play is both of its time, but also has a timeless quality. The characters are immediately recognisable and very funny. A good farce has to walk a tightrope to work well. The timing has to be exact and the drama real. There also needs to be an element of danger, a metaphorical car crash just a moment away, so the audience are never quite sure what will happen next. And Boeing Boeing delivers this in spades.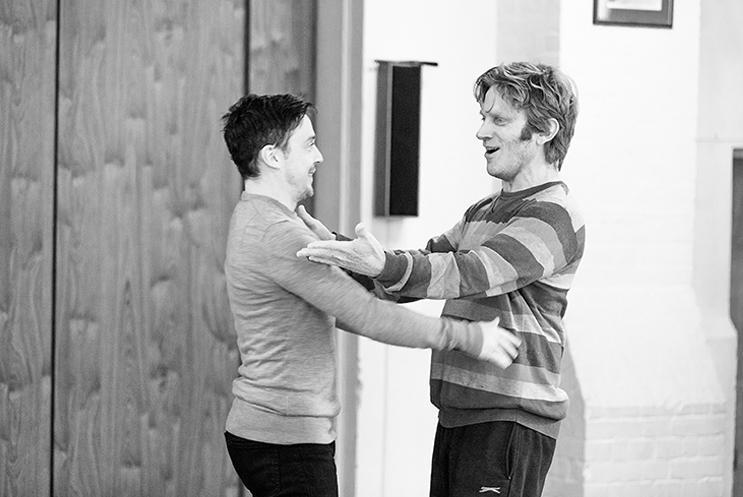 Do you have a favourite character in the play?
That's a tough one. I love all the characters - each of them goes on a journey. The three air hostesses, Gabriella, Gretchen and Gloria, are fascinating to bring to life in 2022. I wanted them to be strong, dynamic women, who may be caught in the cogs of Bernard's machinations, but they are canny, capable and definitely have a story of their own to tell. I also have a soft spot for Robert, Bernard's friend from the provinces, who gets caught up
in the chaos. He's very much an innocent abroad. I think we experience the play through his eyes.
What can you tell us about rehearsals? Did everything go to plan?
Not entirely! We had some Covid issues that needed careful management, but our cast were fantastic. They came to work every day and gave 100%. I think there was a quiet determination to get through to opening night and make sure we got on with the job. Having said that, it was a very happy rehearsal room. We did a lot of talking about the characters and the mechanics of the play before we started getting on our feet. There was a lot more discussion than I expected perhaps. But all very valuable. An inquisitive actor is a genuine asset to any rehearsal room and I had six of them. And there was cake. Lots of cake.
What can the young writers of today learn from Boeing Boeing?
That's a great question. I think probably patience and the importance of setting up a story well. A play as convoluted as Boeing Boeing needs to be built on firm foundations. It's like building a difficult maze. Get the structure right and it can be hours of fun. You don't want your audience to get totally lost, but they must always wonder what's round the next corner. Above all, they need to go home happy.
Boeing Boeing comes to Theatre Royal Winchester Tue 19 - Sat 23 July 2022.