Acoustic Duo Tour
Paul Jones and Dave Kelly
Ruggedly durable and timeless, the Blues is perhaps more popular today than it has ever been.
Young musicians still cut their teeth on its enticing, 12-bar appeal, but its real rewards, true virtuosity, poise and knowledge, only come with age.
Founder members of The Blues Band, Paul Jones and Dave Kelly's tangled and colourful roots go way back into the true undergrowth of the tradition.
As well as their own original material, they not only know and perform the work of the greats, ranging from Howling' Wolf, John Lee Hooker through to Sonny Boy Williamson - they actually played alongside them, and enjoyed their friendship.
After over a quarter century as presenter of his BBC Radio 2 R&B show, as a thrilling singer and harmonica maestro, what Paul Jones doesn't know about the Blues can be written on a pinhead.
The same can be said about Europe's leading bluesman, Dave Kelly. He's played with them all, including legends such as James Burton and Buddy Guy. Superb blues vocals combined with guitar virtuosity have elevated Dave Kelly into the higher echelon of international blues performers, where he truly belongs.
A live acoustic set by this dynamic duo is an occasion you'll remember.
If you're a true Blues fan, everything you need is here.
COVID-19 Secure Venue
For your safety, we've put numerous measures in place to make the venue COVID-19 Secure. For detailed information visit our coronavirus information page
Booking tickets
Tickets must be purchased in advance.
Refreshments available to pre-order during ticket purchase.
Ensure your account contact details are up to date (My Account). If required we may need to share your contact details with NHS Track and Trace.
Where possible please use e-tickets by selecting print at home delivery method.
Max. 6 tickets per booking. Attendees should sit in groups of six or less in accordance with the latest government guidelines.
Seats will be automatically allocated in order to maintain social distancing between groups.
We will send you an email before your visit to ensure you have all the information you need ahead of your visit.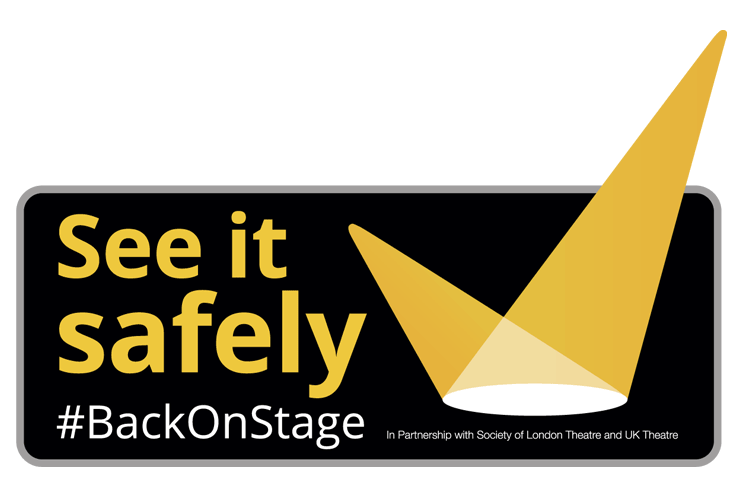 See It Safely
We have been See It Safely approved.
We have been granted the use of Society Of London Theatre & UK Theatre's See It Safely mark.
The mark certifies that we are complying with the latest Government and industry COVID-19 guidelines, to ensure the safety of our staff and audiences.